Guiding You Every Step of the Way
We have a team of Guidance Counsellors available to help you! Click this link and scroll down to "Meet the Team" to find the Counsellor at your campus: https://www.cna.nl.ca/MyCna/Personal-Support/Counselling-Services.aspx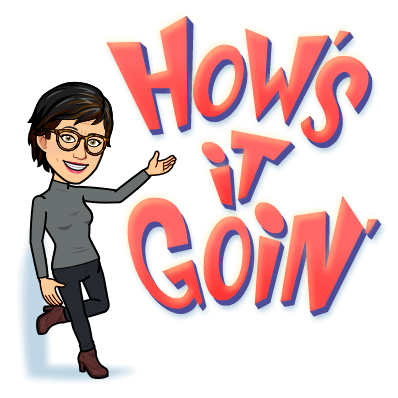 Hi! I'm your Distributed Learning eCounsellor. I am glad that you found your way here! I am delighted to be a part of the Distributed Learning Service (DLS) Team and to have the opportunity to work with you. Below, you will find what to do in a mental health emergency, what services are provided and how to book an eCounselling Appointment.
If you are experiencing a mental health crisis:
Call the Mental Health Crisis Line at 1-888-737-4668, or


Contact the Crisis Text Line: Text "Talk" to 686868, or


Call 911, or


Go to the nearest hospital.
Here are some of our eCounselling services:
Individual counselling sessions via phone, MS Teams or Skype (video optional)


Crisis intervention and crisis management


Sessions and workshops to help you develop the necessary skills to succeed at CNA (E.g. study skills, time management skills, etc.)


Workshops and awareness campaigns to promote overall wellness (E.g. mental health awareness, stress management, mindfulness, etc.)
Personal, emotional and academic problems are a normal part of life and counselling is available to support you in coping with these challenges. That's what we are here for!
Looking for additional counselling resources? Please visit the MyCNA Counselling Services page. This page includes information on Education & Career Planning, Student Success, Mental Health & Wellness, Assessments as well as general information and FAQ's.
Would you like my help?
Here are two ways to reach us (a little heads-up here: phone is not the best way):
Email: suzanne.keeping@cna.nl.ca or

Book an eCounselling Appointment through Bookings: instructions and link are below.
As always, counselling services at College of the North Atlantic are free and confidential. Please do not provide any confidential information when submitting the online booking form.
This appointment is available through MS Teams and is typically audio only, but you have the option of turning on your video feed if you wish. You choose! Want to keep it really simple? The eCounsellor can call you, so please include your preferred phone number when you complete the required fields. Please follow these instructions to book an eCounselling appointment:
Select the date for the appointment


After you choose your date, the available times will be displayed on the right – choose your time

An intake interview requires approximately 1.5 hours
A follow-up appointment requires approximately 1 hour
A 30-Minute Consult is…you guessed it, 30 minutes.



Then, scroll down to complete all required fields, and finally,


Click "Book"

NOTE: : Please do not put personal information in the "Notes" field on the Booking page.
Click Here to Book Your Appointment
I look forward to talking with you!