Accessing Your Online Course(s)
You may access your course from home, work, a College campus or from any other location that has Internet access.
Log Into Your Course(s)
1. Click Course Login located at the top menu of the Distributed Learning website.
2. Thoroughly read the instructions on the Brightspace Course Login screen.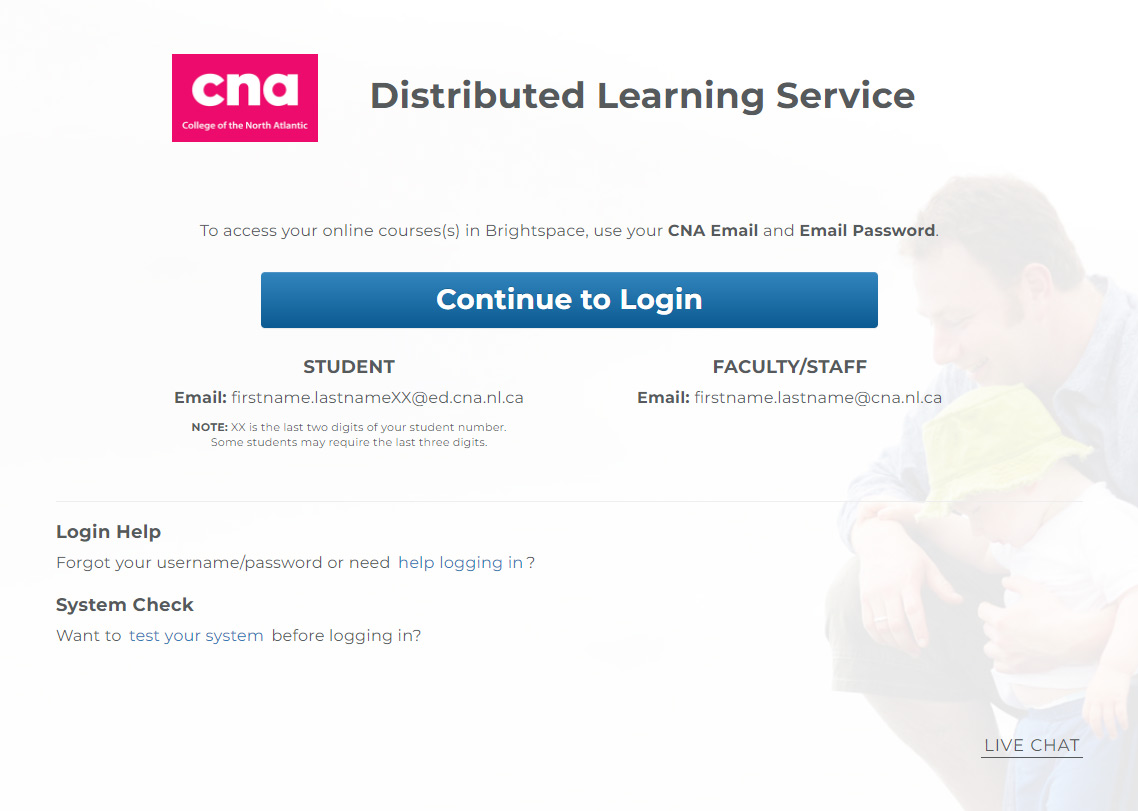 3. Click Continue to Login.
4. When prompted, enter your full College Email address as your user ID:
Example: firstname.lastnameXX@ed.cna.nl.ca XX is the last two digits of your student number. Some students may have the last three digits of their student id in their login name.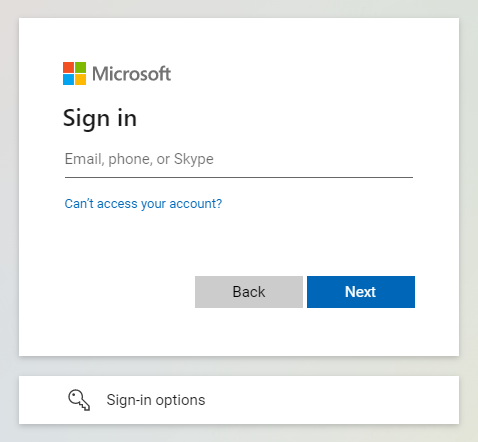 5. For your password enter your Date of Birth in day-Month-year format*:
Example: 12-Apr-1984 or 3-Jan-1971 -- Be sure to include hyphens and to capitalize the month as shown.
* The format above is the default format for new students. If you are a returning student, you may continue to use your previous password until it expires. (For security reasons, passwords expire every 120 days.)


NOTE: You can choose to change your password at any time by clicking Password Change in the Login page.
Under the My Courses widget you will see a list of courses in which you are registered. Click the title of the course you want to access. To return to the list of courses, click the CNA Logo at the top of the page.
If you DO NOT know your student e-mail or have issues login in, please contact the Helpdesk via toll free number: 1-877-465-2250 Option 1, email: dlshelp@cna.nl.ca or Live Chat.