Discussions
The Discussions area allows you to post, read, and reply to messages on different topics, ask questions, share files, or work with your peers on assignments and homework. To access this tool click Discussions under Communications on the course Navbar.
The Discussions List presents information about your forums and topics in a compact and easy-to-scan format.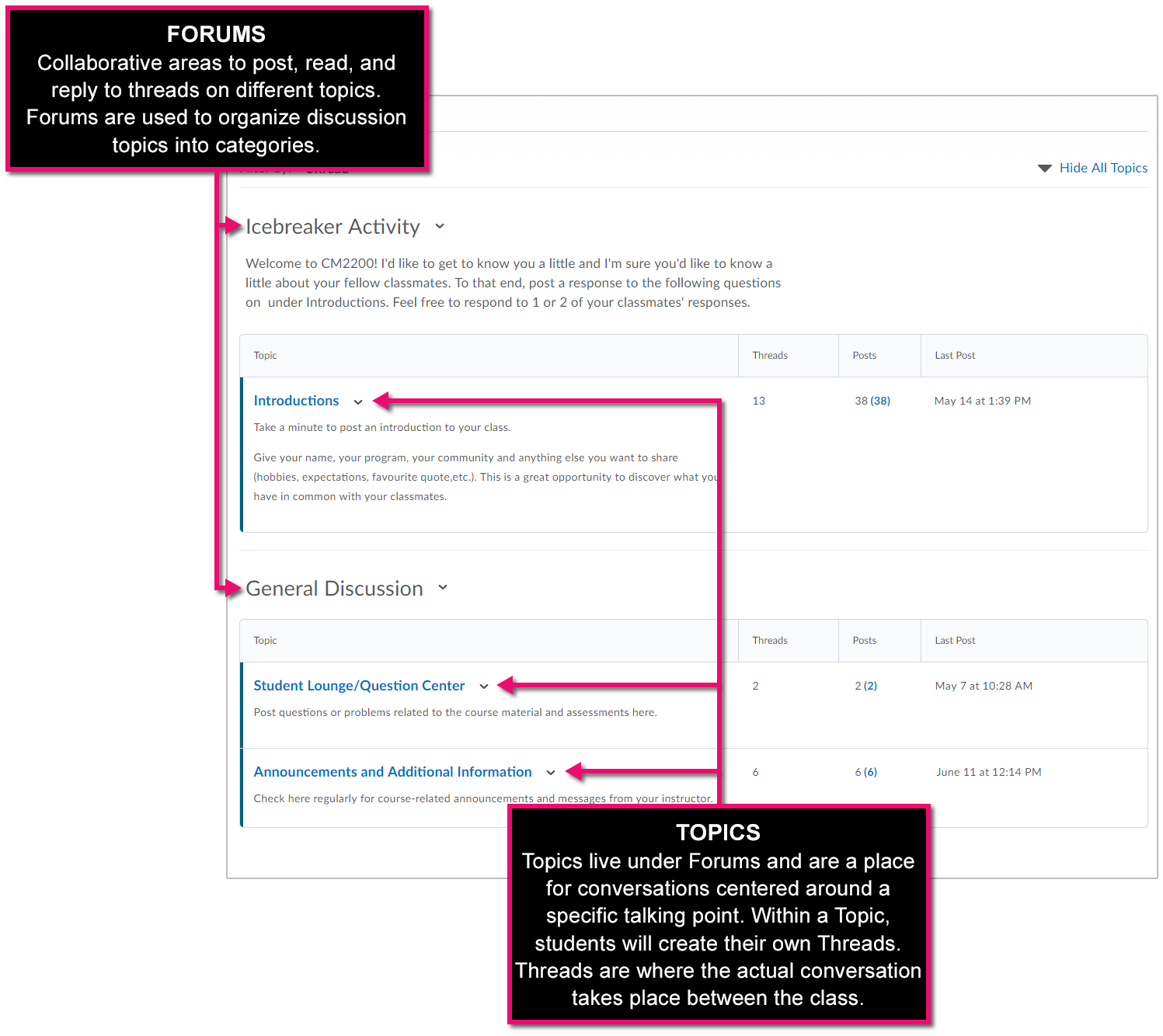 For courses with a large number of forums and topics, there is a "Hide All Topics" options which allows you to hide all the topics in your course so you only need to show those topics you care about.
Users can click a Topic title to see all posts (threads) or quickly scan the columns to see which topics have unread posts and dive into a conversation with a single click. (The number in parentheses, below posts, can be clicked so that you can go just to the unread content since your last visit.)
Post and Reply to Messages
Under the selected topic users can Start a New Thread (post a new message) or view posted messages by clicking the message title. (Threads with recent activity appear at the top of the page, providing quick access to new information.)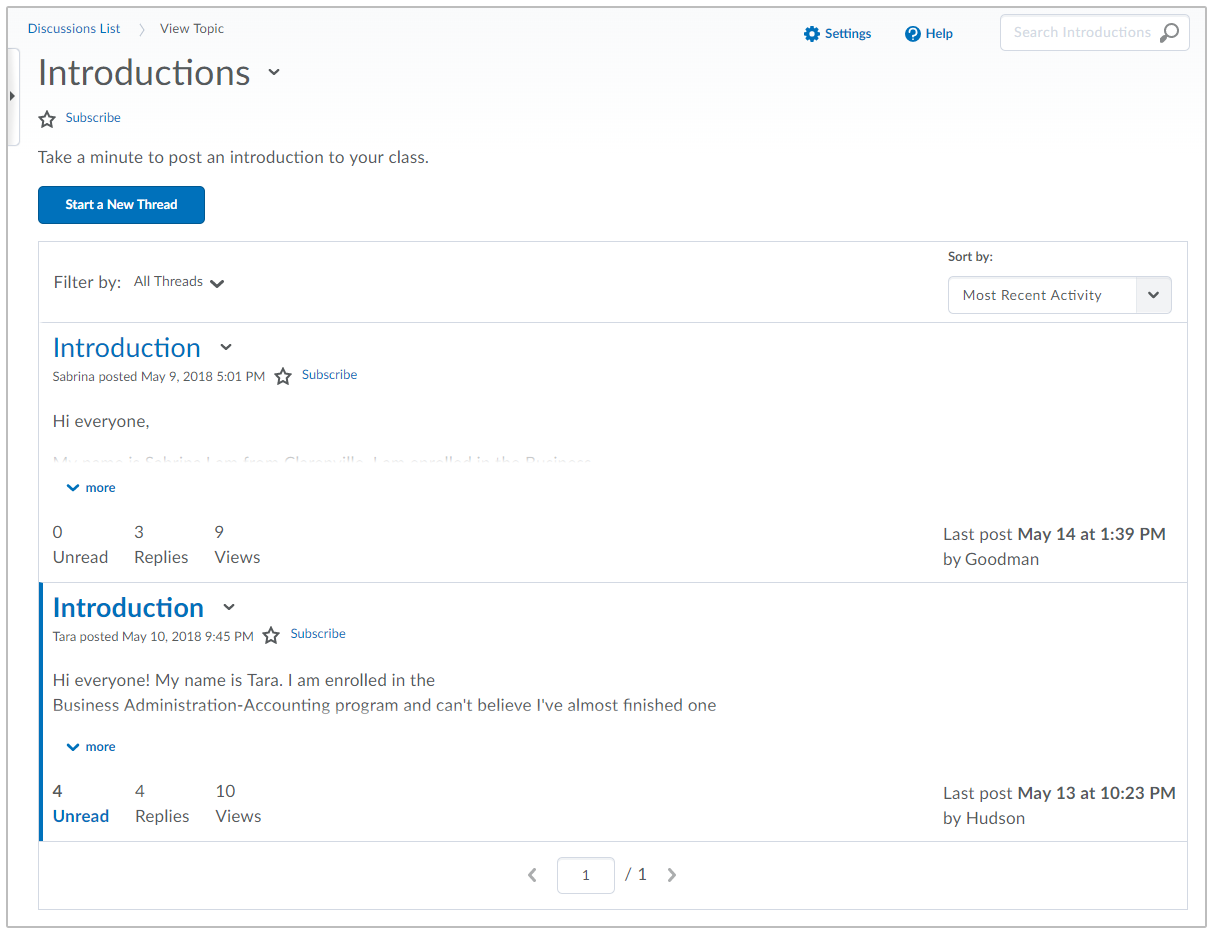 While viewing a thread or message, users can Reply to Thread or reply to individual messages.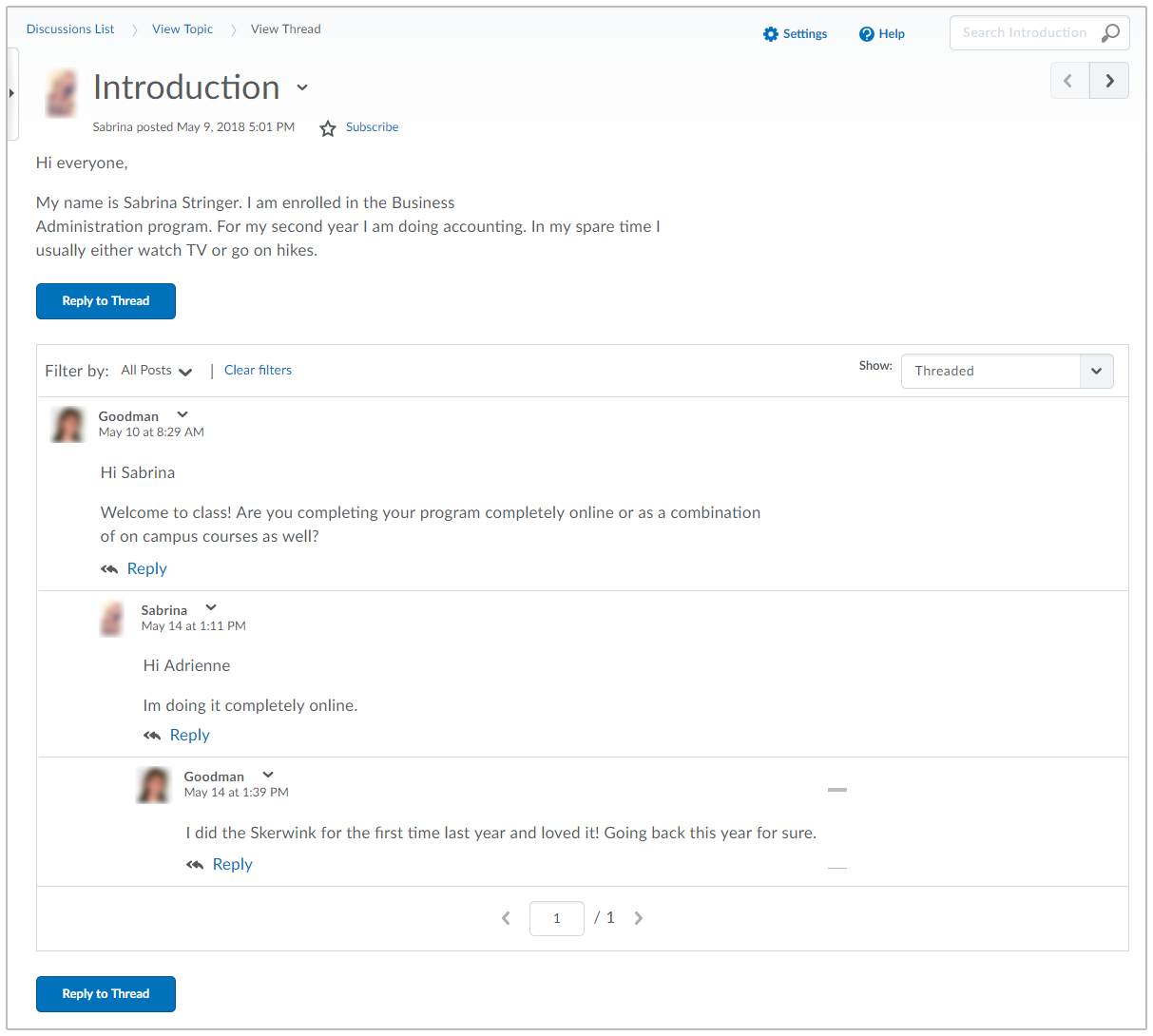 Expandable Discussions Menu
Once in a Topic or Thread an expandable left menu panel appears that lets you quickly navigate to any forum or topic, at any time. (This menu also support swipe gestures on tablets so you can swipe left to expand and right to collapse the panel on both iPad and Android tablets.)