Course Content
To access your course content, click Content in the Navbar. Course materials such as course outline, lecture notes, and readings are organized in the Table of Contents. The image below depicts what a typical content area looks like.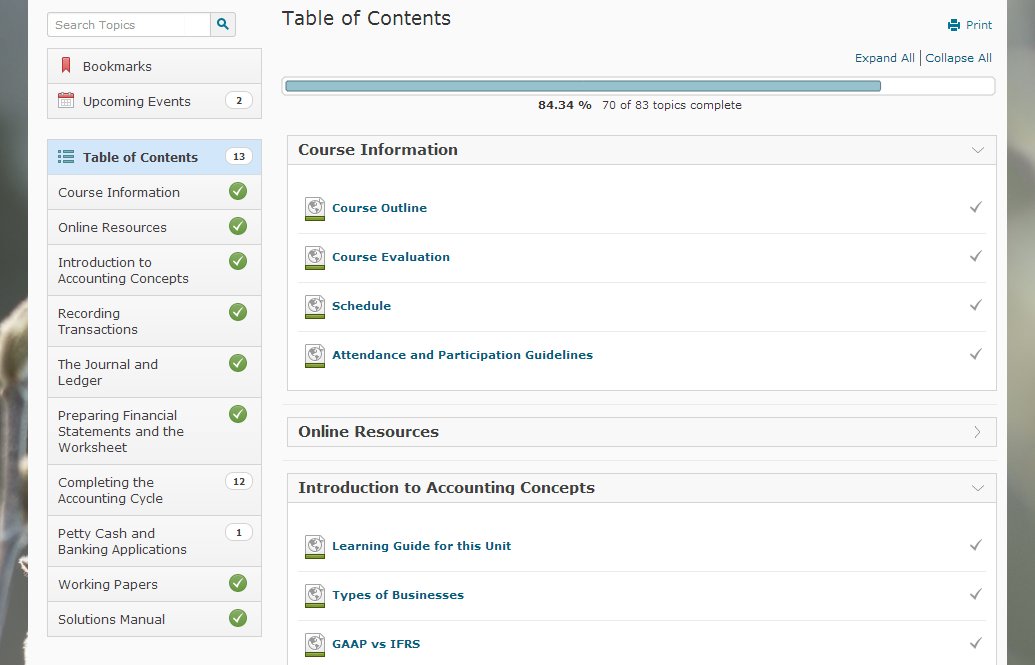 You may use the Search feature to search the course content pages for any keywords you are looking for, as well as a Print feature which allows you to print individual course pages.
The Table of Contents now remembers the expanded/collapsed state of modules from session to session, and includes options to expand all and collapse all with a single click.
Expandable Content Menu
The Content area features an expandable left menu panel that lets you quickly navigate to any topic/module in the course or Table of Contents, at any time. (This menu also support swipe gestures on tablets so you can swipe left to expand and right to collapse the panel on both iPad and Android tablets.)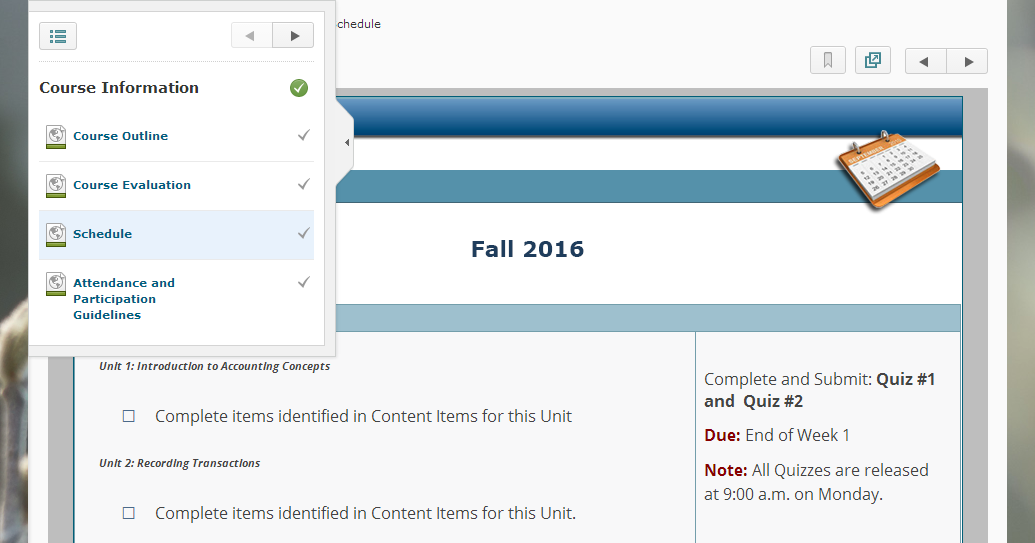 Student Progress Tracking
Progress tracking turns the Content area into a checklist. You get a progress bar for items you've completed in a module, and a green check for modules you've completed, giving you a good sense of what you've done and what you need to do in their course.